Matsumura Hokuto
(松村北斗)

Matsumura Hokuto, January 2020

Nicknames

Hokuto-kun, Hokkuu, Hokutii , Hokkun

Born

June 18, 1995 (25)

Zodiac sign

Gemini

Origin

Shimada, Shizuoka, Japan

Genres

Japanese Pop

Occupations

Singer, dancer, actor

Years active

February 15, 2009 - present

Labels

Associated acts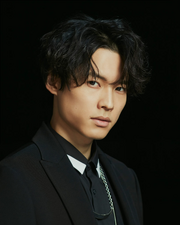 Matsumura Hokuto (松村北斗) is a Japanese idol, singer and actor. He is a member of the Japanese idol group SixTONES, which is under the management of Johnny & Associates.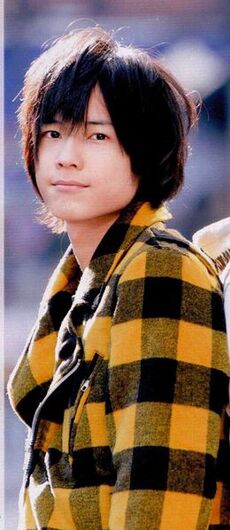 Name: Matsumura Hokuto (松村北斗)
Nickname: Hokuto-kun, Hokkuu, Hokutii , Hokkun
Birthday: June 18, 1995 (25)
Western Zodiac: Gemini
Eastern Zodiac: Pig
Birthplace: Shimada, Shizuoka, Japan
Blood Type: B
Height: 177 cm
Weight: 58 Kg
Shoe size: 27.5 cm
Sizes: B: 85 cm, W: 74 cm, H: 90 cm
Admired Senpai: Yamashita Tomohisa
Ability: Karate, backflip
Favorite Drink: 31 Ice Cream Baskin Robbin (Popping Shower, Jamaica Kohi)
Favorite Food: Pasta, pudding, Shizuoka's noodles, healthy things (natto, tofu, soy milk, etc)
Disliked Food: Tomato, watermelon, cucumber
Favorite Subject: Physical education, mathematics
Disliked Subject: Geography, society
Disliked Thing: Ghosts, scary books, frogs, doves
Favorite Aroma: Aroma from something clean
Favorite Color: Blue, dark pink
Favorite Season: Winter
Habit: Touching his nose, laughing so that he opens only one corner of his mouth
Hobby: Watching DVDs
Strength: Hates to lose
He applied to Johnny's Entertainment because he admired NEWS and wanted to be like them. He is the newest members of B.I.Shadow and also the youngest member. He is amazingly skilled in Karate and has taken part in it since his first year of Elementary school, he is a black belt.
After Sexy Zone debuted the end of 2011, B.I.Shadow disbanded.
In 2012, Matsumura acted in Shiritsu Bakaleya Koukou with Jesse, Kochi Yugo, Kyomoto Taiga, Matsumura Hokuto, Morimoto Shintaro, Tanaka Juri. Although an unofficial unit, the six found large popularity as Bakaleya6 (the name originating from the drama). It was not until Johnny's Ginza 2015 that Bakaleya6 was introduced as an official unit under the name SixTONES.
On August 8, 2019 it was announced that SixTONES and Snow Man will simultaneously make their CD debut in 2020.
Nakayama Yuma w/B.I.Shadow
[
edit
|
edit source
]
[2012] Shiritsu Bakaleya Koukou
[2012] Kuro no Onna Kyoushi
[2012] Piece
[2013] Take Five ~ Oretachi wa Ai wo Nusumeru ka
[2013] Pin to Kona
[2014] SHARK
[2014] SHARK 2nd Season (Ep.7)
[2018] Cross Road Season 3 ~ Gunshu no Seigi
[2019] Perfect World
[2012] Shiritsu Bakaleya Koukou: The Movie
[2016] Vanilla Boy: Tomorrow Is Another Day
[2018] Kids on the Slope
[2019] Shonentachi
The Shonen Club
Gamushara!
Live House Johnny's Ginza 2013
Live House Johnny's Ginza 2014
Gamushara J's Party!! Vol. 1
Gamushara J's Party!! Vol. 2
Gamushara J's Party!! Vol. 4
Gamushara J's Party!! Vol. 5
Gamushara Sexy Natsu Matsuri
Gamushara J's Party!! Vol. 6
Gamushara J's Party!! Vol. 7
Johnny's Ginza 2015
He is currently the youngest member in B.I.Shadow and Nakayama Yuma w/B.I.Shadow.
His strong point is that he's not shy.
His weak point is that his voice is low.
His hobby is reading manga.
His skill and favorite sport is karate.
His favorite food is pasta, rice, ice cream.
His least favorite food is cucumber, tomatoes.
His favorite colors are black and white and blue
His favorite subjects are English and Japanese.
His Least favorite subject is math.
The type of girl he likes is a person with distinctive eyes.
His favorite song "Cherish" by NEWS," After the Rain" by Yamashita Tomohisa.
His favorite manga is "Crayon Shin-chan".
Community content is available under
CC-BY-SA
unless otherwise noted.