Tanaka Juri
(田中樹)

Tanaka Juri, January 2020

Nicknames

Juritan, Juri-kun

Born

June 15, 1995 (26)

Zodiac sign

Gemini

Origin

Chiba, Japan

Genres

Japanese Pop

Occupations

Singer, dancer, actor

Years active

April 20, 2008 - present

Labels

Associated acts

SixTONES, Hip Hop JUMP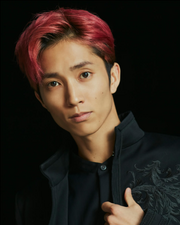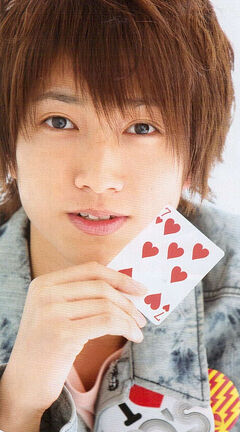 Tanaka Juri (田中 樹) is a member of Johnny's Entertainment group SixTONES.
Information
[
]
Tanaka joined Johnny & Associates on April 20, 2008. His mother sent his resume without his permission, and after audition he was told to come to the rehearsal of Hey! Say! JUMP's live performance. From November, he started working as a member of Hip Hop JUMP.
In 2011, Hip Hop JUMP stopped activities. Since December, Tanaka started appearing on a TV show "R no Hosoku".
In 2012, he acted in Shiritsu Bakaleya Koukou with Kochi Yugo, Kyomoto Taiga, Matsumura Hokuto, Morimoto Shintaro and Jesse. Although an unofficial unit, the six found large popularity as Bakaleya6 (the name originating from the drama). It was not until Johnny's Ginza 2015 that Bakaleya6 was introduced as an official unit under the name SixTONES.
In March 2016, Tanaka graduated from the TV Show "R no Hosoku".
On August 8, 2019 it was announced that SixTONES and Snow Man will simultaneously make their CD debut in 2020.
Personal Life
[
]
He has three older brother of which one is Tanaka Koki, a former member of KAT-TUN. He also has a younger brother. He is the cousin of Tsukamoto Shota. He has a Chihuahua named Sora.
He studied at Horikoshi High school.
Profile
[
]
Name: Tanaka Juri (田中 樹)
Nickname: Juritan, Juri-kun
Birthdate: June 15, 1995 (26)
Western Zodiac: Gemini
Eastern Zodiac: Pig
Birthplace: Chiba, Japan
Blood Type: B
Height: 175cm (5'9 ft)
Admired Senpai: Yamashita Tomohisa
Skills: Rap
Hobby: Dance,reading
Favorite Song: "One in a Million" by Yamashita Tomohisa
Favorite Movie: Resident Evil
Favorite Food : Natto, rice, fried shrimp, beef tongue
Favorite Color: Orange
Favorite Sport: Basketball, baseball
Good friends with : Kikuchi Fuma, Morohoshi Shoki, Yasui Kentaro, Takada Sho, Kochi Yugo, Masuda Ryo
Works
[
]
Dramas
[
]
[2007] Tokkyu Tanaka 3 Go
[2012] Shiritsu Bakaleya Koukou
[2012] Sprout
[2013] Shinryouchuu - In the Room
[2014] Kamen Teacher SP
[2018] Yonimo Kimyona Monogatari
[2019] Black School Rules (Blakku Kousoku)
[2021] Ukiwa
Movies
[
]
[2012] Shiritsu Bakaleya Koukou: The Movie
[2016] Vanilla Boy: Tomorrow Is Another Day
[2019] Shonentachi
[2019] Black School Rules
TV Show
[
]
Johnny's Jr Channel
[2011-2016] R no hôsoku
The Shounen Club
Taki CHANnel
Yan Yan JUMP
[2014] Gamushara!
Johnny's Jr dex
[2020 - 2021] Sugo johnnys 〜 ruru darake no tabi〜
[2021] Ookami Shonen
Theater . Stage
[
]
[2009] Takizawa enbujo
[2009] PLAYZONE2009 〜太陽からの手紙〜
[2011] DREAM BOYS
[2013] ANOTHER
[2021] DREAM BOYS
Musical Contributions
[
]
SWAP MEET(Lyrics:Tanaka Juri 、Composition:DJ-SHU)
DO NOT(Lyrics:Tanaka Juri、Composition:DJ-SHU)
Unit · Duet song
[
]
Commercials
[
]
Trivia
[
]
Juniors he is close with: Morimoto Shintaro, Kyomoto Taiga, Jesse, Matsumura Hokuto, Kochi Yugo, Yasui Kentaro, Hagiya Keigo, Morohoshi Shoki, Kadoi Kento.
Senpais he is close with: Nakajima Yuto, Takaki Yuya, Kikuchi Fuma, Fujigaya Taisuke, Kiriyama Akito.
Often bakes cookies when he is hungry.
His name is taken from Julie (Sawada Kenji's nickname), his mother's favorite singer.
He wanted to eneter Johnnys because of his brother Tanaka Koki.
He also learnt rap from Koki.
He calls Koki "Koki" instead of "Onii-chan"
He call his mother "Mama". But when he is with a friend he called her "Nee!" (ねぇ!)
His nickname in "R no Hosoku" was Juri (ジュリ) and his R's number is 000031.
He belonged to baseball club, basketball club, athletics club at school.
His favorite song to dance to is "REAL DX" (Tackey & Tsubasa)
He is the rapper of the group.
External links
[
]