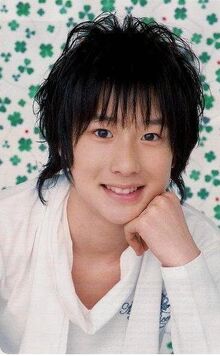 Hello guys. My name is Kiki, I'm 18 years old, and I'm from Indonesia. I do like social networking, and I had many accounts XD. I love music, drawing, reading, anime, comic, and collecting. My friends said that I'm 'crazy collector girl' because I addicted about that. I would like to collect whatever I love.
I'm a type 'very lazy and dreamer girl'. Yeah, I know about that haha. I'm addicted about Hey!Say!JUMP especially to Nakajima Yuto and Morimoto Ryutaro. I knew, Ryutaro has suspended from his group but I'm still support him until whenever. Ganbatte Ryutaro!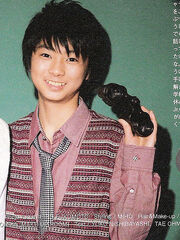 Now, I write with Bahasa. Entah kenapa, aku suka banget sama cowok berbehel kayak Kurita Kei ini. Dia terlihat menggemaskan haha. Pertama kali lihat Kei itu di PV Snow Prince Gasshoudan, disitu Kei masih sangat polos dan masih sangat muda. Di PV itu juga Kei belum memakai behel. Lama kelamaan jadi pengen kepo tentang Kei lagi. Dan sekarang pas tahu dia sering tampil di berbagai Show, aku jadi nggak ketinggalan performa dia lagi hehe, tapi akhir-akhir ini udah jarang lagi dapat info tentang dia. Gimana sih nih orang, kalau lagi naiknya pasti beritanya bagus tapi kalau udah menghilang, bagai ditelan bumi -oke lebay-. Kalau diperhatikan, wajah Kei bener-bener mirip Inoo Kei ya, katanya sih dulu Inoo Kei sempat pakai behel juga. Wah, ternyata cowok-cowok nama Kei kalo di zoom mereka menarik ya hehe. Kawaii gitu, nggak kayak aku yang amit-amit wkwk.
Community content is available under
CC-BY-SA
unless otherwise noted.